Encouraging A Teenage Leader
Teenage Leader
As the parent of a Teenage Leader it can be a difficult process to find a balance between encouraging and guiding.  There are situations which call for you to be 'that' mom…you know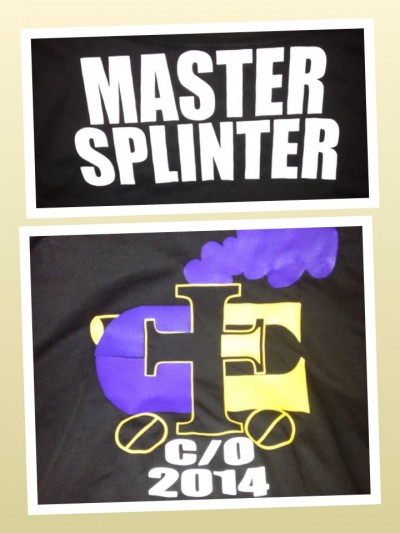 who I'm talking about the cheerleader, the loudest one in the stands the one who everyone knows is there to support her kid.  Still there are other times when you need to be the coach, counselor and guide who is there on the sidelines when maybe the game, audition, practice or performance didn't go exactly as planned.
Recently, I had to find this balance when I was faced with a Teenager who was beginning to feel the weight and pressure of being a Leader among peers.  He was sure when to defined the boundaries of friendship versus leader.  As a Section Leader for his marching band there are many times when a performance does not result in the standing ovations they may have expected.  When this happens often times the weight of the disappointment can be heavy.
During a county wide competition my Teenager's band was ranked lower than they have been in the past and when he returned home the impact of that was evident in every way.  He came in the house dropped his bag and went straight to his room.  There was none of the normal instant replay of the night's events: who played best and loudest; who tripped up on the field; how the other bands performances were…Nothing.  I knew something was wrong.  This was his first year as Section Leader, as Master Splinter (each leader picks a name at the start of the year) and this was the first time I'd seen him react this was to a loose.
We Didn't Win
Giving him some time before I approached him, I waited until after dinner.  I knew he needed to feel okay with his thoughts before he could attempt to share them with me.  When I got to his room he was just sitting there, no TV, game or cell phone.  Something was definitely wrong.
I asked him if anything happened at the Competition that he wanted to talk about.  He shrugged his shoulders and said "Yeah.  We Didn't Win."  After talking for a bit and coaxing a bit more from him than just those 5 words I found out there was more to why he was so upset.  Not only did they loose but, in his mind, he felt that his section was a main reason for the loss.
I told him that I doubted one section could hold the full responsibility for an entire Marching Band loosing a competition.  After-all, they did judge the parts but they also judged the whole.  Then he went on to tell me he wasn't the only one who felt it.  Apparently the bus ride home had not been exactly pleasant for him or his section.  The other members of the band felt they had fallen short of expectations as well and didn't hold back in expressing it.
I'm Responsible
Now I understood, my Teenager is the type of kid who never wants to let anyone down.  If you give him a responsibility where others depend on him, he feels responsible almost to fault.  The fact that the people he lead in his section were made to feel they were the reason the band walked away without a win made him feel he more responsible.
I assured him that even though they may loose sometime and they may even loose again in the future he can't let it be something that weighs him down.  Instead he needs to allow it to become a lesson.  Take the mistakes or whatever he feels was lacking and build from it.  Practice those areas and 'March Forward'.
Master Splinter Returns
There are times in life that we can't always celebrate the wins but at time we have to learn from the times we loose.  Something I said must have stuck because after a bit he came out of his room and I enjoyed my normal Instant Replay of the night.  Master Splinter was back and I think he was a bit more prepared to March Forward not only in band but hopefully in life.  Whether you win or loose it is always best to keep moving.  Never allow a defeat to stop you from progressing.
Do you have a Teenager in a Leadership Role?  
How do you handle when the responsibility gets a bit much?
How do you teach them to cope?
The following two tabs change content below.
Tiffany Haywood
Tiffany Haywood a/k/a MrsTee, that's me...I love to share my everyday journeys as Follower, Woman, Wife, Momma to my Team (4 beautiful Kiddies plus 2 handsome Stepsons), Woman and Friend and experience a bit of Love, Life and Laughter with Me!
Latest posts by Tiffany Haywood (see all)